Famous Quotes on Prayer and Well-Being
Motivational Quotes on Prayer Benefits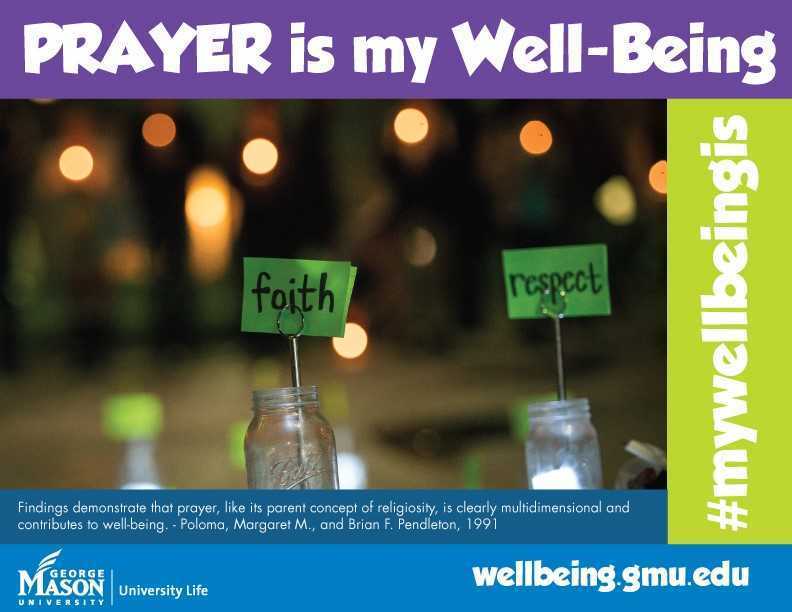 by Whitney Hopler, Communications Manager
Prayer is a powerful force for good. When you pray, you can strengthen your well-being in multidimensional ways, according to research. Here are some famous quotes on prayer and well-being to inspire you to express your faith by praying:
"Never underestimate the power of prayer! Constant prayer, with full conviction, without loss of hope, really does create miracles." – Ritu Ghatourey
"I do believe we're all connected. I do believe in positive energy. I do believe in the power of prayer. I do believe in putting good out into the world. And I believe in taking care of each other." – Harvey Fierstein
"Prayer is not asking. Prayer is putting oneself in the hands of God, at his disposition, and listening to his voice in the depth of our hearts." – Mother Teresa
"Let everyone try and find that as a result of daily prayer he adds something new to his life, something with which nothing can be compared." – Mahatma Gandhi
"God, our creator, has stored within our minds and personalities, great potential strength and ability. Prayer helps us tap and develop these powers." – A. P. J. Abdul Kalam
"Prayer does not change God, but it changes the people who pray." – Soren Kierkegaard
"Prayer changes us. If we are diligent in seeking God, slowly and surely we become better people." – Joyce Meyer
"In my deepest, darkest moments, what really got me through was a prayer. Sometimes my prayer was 'Help me.' Sometimes a prayer was 'Thank you.' What I've discovered is that intimate connection and communication with my creator will always get me through because I know my support, my help, is just a prayer away." – Iyanla Vanzant
"Prayer is an opportunity to have a conversation with God to try to get in tune with what his will is." – Dr. Francis Collins
"Prayer is talking with God. God knows your heart and is not so concerned with your words as he is with the attitude of your heart." – Josh McDowell
"Prayer should be the key of the day and the lock of the night." – George Herbert
"True prayer is not asking God for love; it is learning to love, and to include all mankind in one affection. Prayer is the utilization of the love that God gives to us." – Mary Baker Eddy
"I believe that prayer is our powerful contact with the greatest force in the universe." – Loretta Young
"Prayer is by nature a dialogue and a union of humanity with God. Its effect is to hold the world together. It achieves a reconciliation with God." – John Climacus
"I feel the presence of a higher power. I believe that what you give is what you get. It's universal law. I believe in the power of prayer." – Alicia Keys
"Prayer is simply a two-way conversation between you and God." – Billy Graham
"Prayer is something exalted, supernatural, which dilates the soul and unites it to God." – Therese of Lisieux
"Prayer is the key that opens the heart of God." – Padre Pio
"Prayer brings our mind into the brightness of divine light, and exposes our will to the warmth of divine light, and exposes our will to the warmth of divine love. Nothing else can so purge our mind from its ignorance." – Francis de Sales
"The cure for worry is prayer." – Willliam James
"Just as you wouldn't leave the house without taking a shower, you shouldn't start the day without at least 10 minutes of sacred practice: prayer, meditation, inspirational reading." -Marianne Williamson
"Mindfulness of God, or noetic prayer, is superior to all other activities. Indeed, being love for God, it is the chief virtue." – Gregory of Sinai
"There are times in life when the soul finds comfort only in profound prayer. Would that souls knew how to persevere in prayer at such times. This is very important." – Faustina Kowalska
"When you recognize the festive and the still moments as moments of prayer, then you gradually realize that to pray is to live." – Henri Nouwen
"Prayer is more than meditation. In meditation the source of strength is one's self. When one prays he goes to a source of strength greater than his own." – Chiang Kai-shek
"Faith and prayer are the vitamins of the soul; people can't live in health without them." – Mahalia Jackson
"Exercise, prayer, and meditation are examples of calming rituals. They have been shown to induce a happier mood and provide a positive pathway through life's daily frustrations." – Chuck Norris
"We always have need of God. Therefore, we must always pray. The more we pray, the more we please him and the more we obtain." –  Claude de la Colombiere
"Unceasing prayer means to have the mind always turned to God with great love, holding alive our hope in him, having confidence in him whatever we're doing and whatever happens to us." – Maximus the Confessor
"My longing for truth was a single prayer." – Edith Stein
"I would advise those who practice prayer, especially at first, to cultivate the friendship and company of others who are working in the same way. This is a most important things, because we can help one another by our prayers, and all the more so because it may bring us even greater benefits." – Teresa of Avila
"Use me, God. Show me how to take who I am, who I want to be, and what I can do, and use it for a purpose greater than myself." – Martin Luther King Jr.
"Prayer is where the action is." – John Wesley
"Prayer is a habit of lifting up the heart to God as in a constant communication with him." – Elizabeth Ann Seton
"Is prayer your steering wheel or your spare tire?" – Corrie ten Boom