Our external board members provide guidance on the center's strategic priorities and directions. CWB has impacted many more individuals and organizations through their generosity and support. Our board members are the ripple effect of well-being.
Sartaj Alag an experienced leader with success in challenging turnaround and growth situations. He currently serves as General Manager, at Propel, Inc. Propel builds modern, respectful, effective technology that helps low-income Americans improve their financial health. As COO of the Consumer Financial Protection Bureau (CFPB), Sartaj led the Operations team of 500+ in building best-in-class operations infrastructure in a complex environment. As President of Capital One Canada, Sartaj led the team who turned around a start-up business from the brink of failure into a successful franchise. At McKinsey, Sartaj helped clients undertake game-changing business improvements and achieve transformational results. At Comsat, Sartaj was part of a systems engineering team that developed ground stations for an innovative satellite telecommunications system for NASA. Sartaj's work as an executive coach and trusted advisor has helped clients improve revenue and profitability, make difficult decisions, address conflicts, and build coalitions.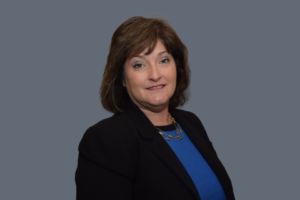 Teresa Brodin, M.Ed., is a life and career coach at Goose Creek Consulting. She has more than 25 years of experience in coaching and leadership development. Teresa has learned that everyone has the ability to take control of their lives and create success in their personal and professional relationships. She is a compassionate coach who has dedicated her professional life to helping others by developing clients to be leaders in their industry and finding fulfillment in their personal lives. Teresa's approach to coaching focuses on teaching assertiveness, improving relationships, finding ways to cope with anxiety and stress, and building effective communication skills. She accomplishes this by helping her clients pinpoint their goals, identify their roles in creating obstacles, and explore ways to reach desired outcomes. Teresa is a strong proponent for appreciative inquiry and mindfulness and has extensive experience in leadership development coaching. She utilizes these principals in her coaching and creates a supportive environment to build confidence in her clients. Teresa has a master's degree in counseling and development and a bachelor's degree in sociology from Mason. She is a graduate of the Coach Training Institute, has a graduate-level certificate in Leadership Coaching for Improved Performance from Mason, and is an Associate Certified Coach through the International Coach Federation.
Beth Cabrera, Ph.D., is the author of Beyond Happy: Women, Work, and Well-Being. As a writer, researcher, and speaker, she helps individuals achieve greater success and well-being. In 2009 Beth founded Cabrera Insights, a leadership development company, to teach leaders how to build positive work environments that enhance engagement and performance. Her course How to Build a Thriving Workplace: A Leader's Guide, can be found at thegreatcourses.com and audible.com. After earning her Ph.D. in Industrial/Organizational Psychology from the Georgia Institute of Technology, Beth was a professor at Universidad Carlos III de Madrid, a leading Spanish university, and then at Arizona State University. She was also a senior research fellow at Thunderbird School of Global Management. Her research, published in some of the top academic and professional journals, has received thousands of citations. You can view her TEDx talk and read her blog at cabrerainsights.com. Follow her on Twitter or Instagram @bethcabrera.
"It has been exciting to see the work the Center for the Advancement of Well-Being has done so far to reach the ambitious goal of improving the well-being of millions of people. This work is more important today than ever! Supporting the diverse range of programs and initiatives that the Center continues to create brings me great joy and meaning."
Anjan Chimaladinne is the Chief Operating Officer (COO) for UDYOGA LLC (DBA ANSHULTECH), which is a Small, Micro, and Minority-owned Business. Anjan has more than 25 years of experience in providing management consulting services to the government and private sectors through organizations like Booz Allen Hamilton, CGI, SAIC, and others.
Anjan came to the U.S. from India in January 1991 to attend graduate school with the dream of building a better life. After graduating from the University of Oklahoma with a master's degree in environmental engineering, Anjan moved to the Washington, D.C. metro area in 1993. Anjan earned his second master's degree in Technology Management from George Mason University (GMU) in June 2010. Anjan attended the Political Leadership Program at Sorensen Institute for Political Leadership, University of Virginia, and also earned several professional certifications.
In his continued commitment and dedication toward public service, Anjan served as the Director of the Technology Committee in Governor-elect McAuliffe's transition team, managing a team of 40 industry experts to make key policy recommendations. Anjan served as a Board Member on Governor McAuliffe's Information Technology Advisory Council (ITAC), advising the Secretary of Technology and Chief Information Officer on planning, budgeting, acquiring, managing, and administering IT in the Commonwealth of Virginia. Anjan ran for local office in Loudoun County for the School Board and the Board of Supervisors.
Anjan was initially appointed to the GMU Board of Visitors by Governor McAuliffe in 2017 and reappointed by Governor Northam to serve July 1, 2021 – June 30, 2025. In addition to serving as the Chair on the Development Committee and Anjan serves as a member on Academic Programs and Research Committees. Anjan coordinated and moderated a panel discussion between GMU leaders and the Indian Yogi Sadhguru to explore how the GMU community can thrive together despite the current crises. Anjan is also working with the Center for the Advancement of Well-Being to establish a Teacher Training Institute under the "Leading Thriving Organizations" framework, piloting schools from Fairfax and Loudoun counties. 
Anjan lives in South Riding, VA with his wife, Shri, and son, Sudhish.
Deborah Corbatto, Ph.D., is Deputy Athletic Director, Internal Operations/Risk Management at Mason. She has served in numerous leadership positions in athletics, focusing on the health, safety, well-being and performance of Mason student athletes for almost two decades. Deborah is the lead administrator of the Frank Pettrone Center for Sports Performance and directs the sports medicine, sports science, sports psychology, sports nutrition and strength and conditioning units. In addition to this role, she coordinates internal operations and risk management for the department. A certified athletic trainer, Deborah has served as NCAA Athletics Health Care Administrator for Mason since 2017. She received her Ph.D. in education and human development with a concentration in educational psychology/methodology at Mason in 2018. She also earned her master of science in exercise, fitness and health promotion, and a bachelor of science in business administration, at Mason. She is an affiliate professor for Mason's College of Education and Human Development, focusing on kinesiology, sports medicine, positive performance psychology, and research methods. Deborah has held many leadership and membership positions locally, regionally and nationally – including a governor-appointed position with the Athletic Trainers Advisory Board – Virginia Board of Medicine.
Steve Gladis, Ph.D., is an authority on the subject of leadership, and he teaches and empowers others as an executive coach, author, and speaker. CEO of Steve Gladis Leadership Partners — a leadership development company — he is the author of more than 20 books on leadership. His company works with businesses, associations, and U.S. government agencies, and he speaks regularly at conferences and corporate gatherings. A former faculty member at both Mason and the University of Virginia, Steve is an ICF-certified coach and earned both a doctorate in Education and Human Development and a master's degree in English from Mason. He also served as an FBI special agent and was a decorated officer in the U.S. Marine Corps. His company donates a significant portion of corporate profits back to the community. His latest books include Leading Teams, Leading Well: Becoming a Mindful Leader-Coach, Smile. Breathe. Listen: The 3 Mindful Acts for Leaders, and Positive Leadership: The Game Changer at Work.
Rob Holder has more than 30 years of experience in program management. A retired Lieutenant Colonel in the U.S. Air Force, Rob has successfully led complex information technology software and enterprise infrastructure programs for various clients. He has managed performance-based initiatives in support of many federal government branches and has demonstrated success in directing, managing and leading critical, highly-visible software development and information systems programs and projects both in the federal government and in private industry. In addition, he is considered an industry expert on performance-based contracting (PBC) and Earned Value Management (EVM) delivering against PBC and EVM standards and methodologies. Rob possesses exceptional abilities in leading diverse groups of personnel, fostering teamwork, partnering with customers, building consensus, motivating staff, and managing customer relationships. Rob earned a Master of Public Administration from Golden Gate University and a Bachelor of Arts in Communications from Howard University. In addition, he possesses Lean Six Sigma training and is Project Management Professional (PMP) certified and ITIL V3 certified. Rob has served as an Adjunct Professor in Leadership Studies at Mason since 2005.
Kerry Kirk is a Managing Director in the Endowments and Foundations practice of the global consultancy Cambridge Associates, LLC.  In this capacity he supports the investment policy and implementation needs of numerous colleges and universities, healthcare systems and philanthropic foundations. He is also a freelance writer through his business KDK WriteWorks.  In addition to the Center for the Advancement of Well Being, Kerry serves as a Director or Trustee of several non-profit associations. He holds an BA from the Virginia Military Institute and an MBA from the Darden School of Business at the University of Virginia.  Kerry is also a veteran of the U.S. Marine Corps.
"I support the GMU Center for the Advancement of Well Being because I know firsthand how beneficial such knowledge and practices are to human resilience and flourishing. Daily life is more complex and challenging than ever before and it is by learning and inculcating well-being as a priority early in one's life that our society can improve, heal and progress."
Connie Rath's career has been built studying success of individuals in particular jobs and environments. She has led education and coaching efforts with business and school leaders to maximize results by knowing and growing strengths of associates. Her goal is to point young people toward great jobs and great lives through knowing their strengths. Early identification of young job creators and potential teachers is a priority reflecting her experience and expertise. She is a Gallup director & vice chair of education who has served on several nonprofit boards. She is a UNL graduate with a USC doctorate.