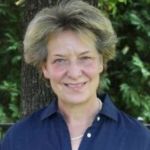 Dr. Nance Lucas is Executive Director of the Center for the Advancement of Well-Being, Associate Professor of Leadership Studies in the School of Integrative Studies, an affiliate faculty member of the Higher Education Program, and former Associate Dean of the School of Integrative Studies (formerly New Century College) at George Mason University.  Her teaching and scholarship passions focus on the intersections of science and applications of leadership and well-being.  She is co-author of Exploring Leadership: For College Students Who Want to Make A Difference (1st, 2nd,  & 3rd  editions), a best-selling book of Jossey-Bass Publishers, and contributing author of Leadership Reconsidered and The Social Change Model of Leadership Development and has delivered numerous keynote addresses and presentations globally.
At Mason, she is the co-founder of the Mason Institute for Leadership Excellence (MILE), the Leadership Legacy Program, and MasonLeads.  She leads Mason's well-being university initiative in collaboration with colleagues across the institution, while also leading global and national efforts to advance human flourishing and organizational well-being. 
Nance received a PhD in higher education with a concentration in leadership studies and ethics at the University of Maryland, College Park. Lucas earned her MA in higher education and BA in industrial and organizational psychology degrees from the Pennsylvania State University.  She has received numerous awards and recognition, including the Lifetime Achievement Award from the University of Maryland College of Education.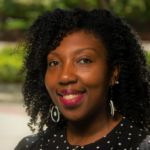 Sonya Henry currently serves as the Interim Director of Leading to Well-Being Programs in the Center for the Advancement of Well-Being. In this role, she supports the design and delivery of CWB's leadership development and well-being executive and professional education programs. She joined CWB in 2022 as its inaugural Associate Director of Well-Being Programs and led inclusive well-being initiatives to support student development and success. She is also responsible for collaborating with campus partners to integrate well-being into departmental practices and programs. Her portfolio includes university-wide programs such as Mason Chooses Kindness, BIPOC Well-Being Week, and Spring into Well-Being.
As a long-time higher education professional, Sonya has held various positions focusing on cross-cultural competence, student engagement, and program management at George Mason University, Georgia State University, and the University of Maryland-College Park. Her ever-evolving professional interests include the critical intersections of well-being, DEI, holistic development, and meaning-making. As an emerging thought leader, her well-being philosophy is grounded in learning the science first, then making the practice an art, to catalyze individual transformation and collective liberation.
A true lifelong learner, Sonya holds a Bachelor's degree in Psychology, a Master's degree in Educational Policy Studies, a graduate TESL certificate, and a Master's degree in Industrial/Organizational Psychology.
Katie Clare is the Associate Director for Resilience Programs for the Center for the Advancement of Well-Being (CWB). In this role, she is responsible for collaborating with campus partners to offer resilience programs, including Mason's Resilience Badge and Koru Mindfulness. She is one of two Mason employees certified to teach Mental Health First Aid through the National Council for Mental Well-Being.
Prior to joining CWB in 2019, she served in a variety of roles at George Mason University that were primarily focused on student success. For more than 10 years, she served as the Assistant Dean for Undergraduate Academic Affairs for the College of Humanities and Social Sciences. She has taught for the Honors College, the Department of English, and the UNIV 100 program. She piloted a course similar to UNIV 100 in the College of Humanities and Social Sciences for transfer students. In addition, she transitioned the content of the Mental Health First Aid training program into a partial-term course to increase student participation. Similarly, she created a partial-term course in which students could earn the Resilience Badge. For two years, she served as the faculty member for the Well-Being Living Learning Community.
Katie's research interests include the benefits of writing for well-being, the embodiment of well-being concepts such as mindfulness and resilience in daily life, and the role of gratitude and mentorship in resilience. She earned her MA in English (Professional Writing and Rhetoric) in 2022, her MFA in Creative Writing (Poetry) in 2005, and her BA in English and Art History in 2001. She was certified to teach Mental Health First Aid in 2014 and Koru Mindfulness in 2023.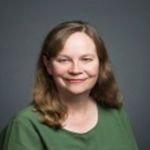 Whitney Hopler is the Communications Manager for the Center for the Advancement of Well-Being.
She is the author of the spiritual well-being book Wake Up to Wonder, as well as the Wake Up to Wonder blog on her website.
Whitney has served as a writer, editor, and website developer for top media organizations, including Crosswalk.com, The Salvation Army USA's national publications, and Dotdash.com. Whitney's writing has appeared in many leading publications, such as Thrive Global.com, Guideposts, and The Washington Post.
She earned her Bachelor of Arts in English from George Mason University. When Whitney was a Mason student, she served as an editor for the campus newspaper's style section.
Mary Horner is the Administrative Assistant for the Center for the Advancement of Well-Being. Before working at Mason she spent 26 years as a human resources professional. Mary earned her Bachelor of Arts in Sociology from Texas State University.
Christian White is the Communications and Marketing Assistant for the Center for the Advancement of Well-Being. He earned his Bachelor's degree from Mason in Communication with a double concentration in public relations and media production, with a minor in Information Technology.
Zareena is the Assistant Director of Student Well-being Programs, where she collaborates with Housing and Residence Life to support residential students and student staff well-being through educational resources and programs.
 Zareena's passion for college student well-being started when she served as a peer health educator as an undergraduate student. She has worked in college health promotion in various capacities since 2015. Zareena comes to Mason having previously worked at the George Washington University's Office of Health Promotion & Education, where she designed unique opportunities for students to engage all dimensions of well-being as part of the Raise Up GW student well-being initiative. 
Zareena earned her Bachelor of Science in Health Sciences, with a concentration in Public Health Education, in 2016 from James Madison University. She also earned her Master of Public Health in Health Promotion in 2019 from George Washington University. Zareena has been a Certified Health Education Specialist® since 2016.
Azriele Harris is currently a graduate student at George Mason University, pursuing a Master of Science in Forensic Science with a concentration in crime scene investigation. In Fall 2021, she received her Bachelor of Science in psychology and criminal justice from Old Dominion University.
Azriele serves as the Well-Being Program Coordinator, where she collaborates to deliver student programming for the department and assists with data collection and assessment.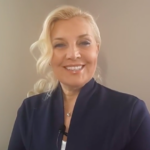 Ayce Bukulmeyen Ozerdem is Well-Being Program Specialist for the Center for the Advancement of Well-Being (CWB). In this role, she coordinates well-being programs and resources targeted to student populations, faculty, and staff. She develops and supervises programs based on Sophrology, a dynamic relaxation method developed by neuropsychiatrist Prof. Alfonso Caycedo and includes physical and mental exercises to promote health and well-being.
As a Sophrology specialist, Ayce uses the mind-body connection to increase awareness and conscious living, to enable individuals to create more balance and harmony in themselves and the world around them. She graduated from Energy Centre Sârl in Geneva- Switzerland, one of the only few institutions providing programs for specialism in Sophrology. She is also a member of the International Sophrology Federation as a Sophrologist.
After having earned her bachelor's degree at a College of Science and completed her master's degree in Conflict Resolution, Ayce has completed the GMU Carter School's Mediation Certification program and is a Court-Referred Mediator of the Supreme Court of Virginia. She is also a member and communication chair of the Board of Directors at Virginia Mediation Network. Ayce has recently completed the Harvard Law School Executive Education, Program on Negotiation and Leadership.
Elizabeth MacLeod is the Leading to Well-Being Program Coordinator for the Center for the Advancement of Well-Being (CWB).  Prior to joining CWB, she worked in marketing.  Elizabeth earned her Bachelor's degree in Social Science from the University of California, Irvine.
Kye Hopkins serves as the Well-Being Professional Intern for Fall 2023. Kye currently works as one of the Assistant Directors for Student Success Coaching. Kye joined the Student Success Coaching team in January 2020 as a Student Success Coach. Prior to his current role, Kye worked in Student Success at Shenandoah University as the Assistant Director for Student Success where he helped support students. He earned his Bachelor of Science in Exercise Science in 2015 and Master of Science in Education Administration Leadership in 2017 from Shenandoah University. He is passionate about helping students and is looking forward to helping them reach their goals.
Blessing Seidu is a Graduate Professional Assistant supporting the well-being programs and outreach initiatives at the Center for The Advancement of Well-being.
Prior to this role, she assisted with a clinical study that provided nutritional therapy intervention to the Mason community and external groups with prediabetes. The aim of this intervention was to improve health and promote overall well-being. Presently, her research focuses on assessing the preparedness of adolescents grappling with mental health disorders as they transition from adolescence to adulthood. She examines their healthcare management skills and dietary habits to develop effective interventions that enhance the well-being of the youth and support their progression toward realizing their full potential.
Blessing is currently pursuing her MS in Nutrition at George Mason University. She previously earned an MBA in General Management in 2021 from the University of Mary Washington, Fredericksburg. Additionally, she holds an MA in International Communications Management (2009) from The Hague University in The Netherlands.